---
iceScrum R5#3 is out!
This version brings new features to enhance your agile experience:
Community version
– Improved finder: you can now search every iceScrum element (tasks, stories, features, actors) in the unified finder view. Various filters are available to help you finding exactly what you are looking for.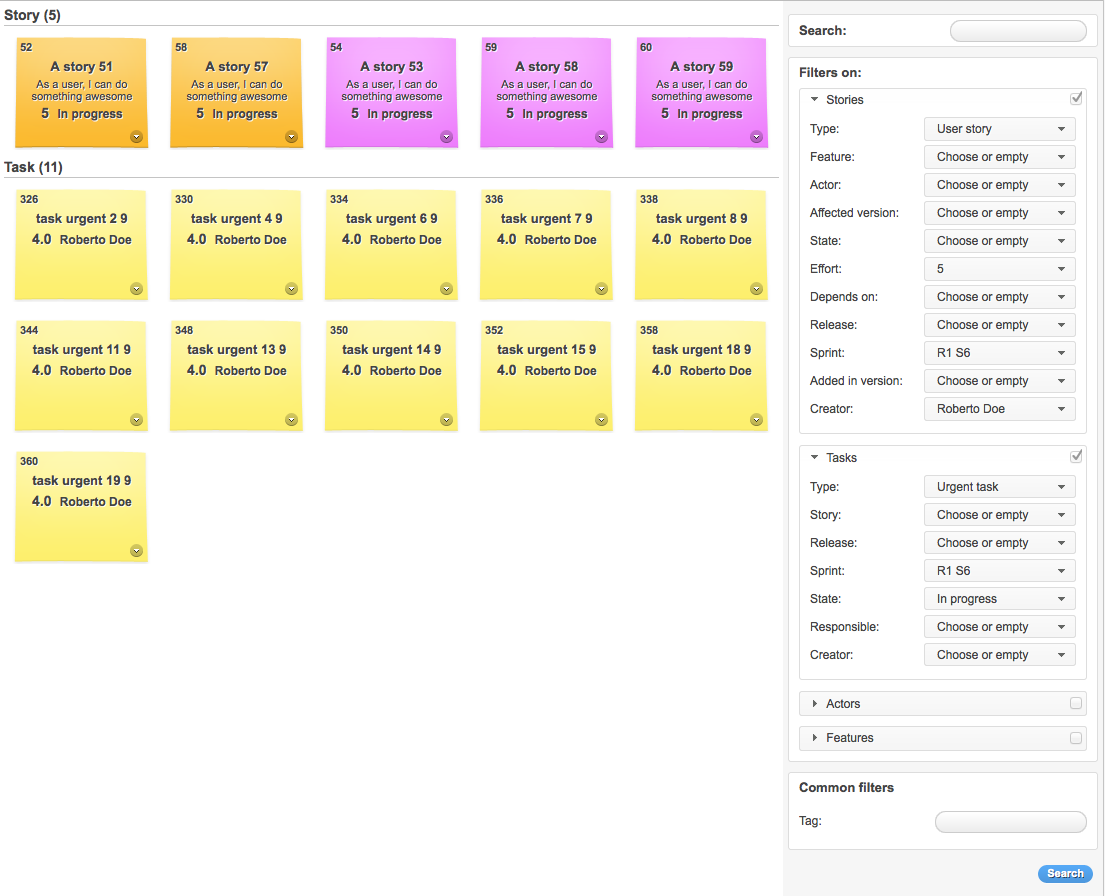 – Custom access rights for stakeholders: define the views that are available for stakeholders. All the views will now be accessible by default for stakeholders in new projects.


– End of sprint/release notes that sums up the finished stories and urgent tasks.
– Delivered versions for stories: provide the version in which the story is available for your users. Define a version for the whole sprint or use a custom one for the story.
– Affected version for defects stories: provide the version that is affected by a defect.
– Availabilities: manage team members availabilities in your sprints. Compare the expected availabilities with the actual ones. Easy integration: consume or create availabilities via the Web Services API.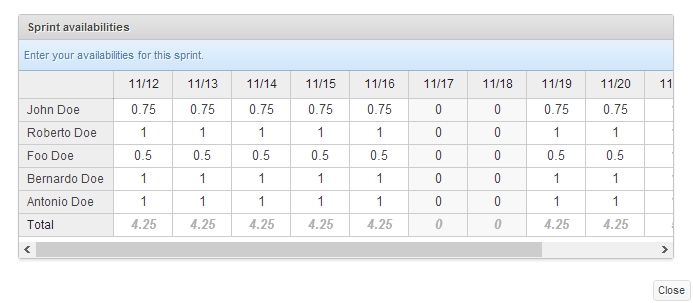 Bug fixes:
Community version
– Wrong ranks in some cases. In most cases, if your ranks are messy, they will be fixed automatically when updating them.
– When the window is too small to display the toolbar, the toolbar display becomes messy.
– Sometimes, tooltips are stuck in the window when changing view.
– Click on update menu on a task in sprint plan table view causes an error.
– Team members cannot estimate stories in backlog table view.
– Missing UIDs on stories copied from features.
– Creating a project with a numbers-only key is allowed but the project isn't accessible.
iceScrum Pro
– Commits aren't saved in iceScrum when their message or file list are too large.
Upgrade procedure:
– Backup your database,
– Stop Tomcat (check that it's correctly stopped),
– Replace the old war with the new one,
– Delete the folder corresponding to the old war,
– Start Tomcat,
– Enjoy the new features!
Due to technical changes in cookie management, we also recommend that your users clean their cookies for iceScrum after the upgrade.
---
Previous post: