Version 7 Beta 5
July 27, 2016
7.0.0-beta.5
A new iceScrum 7 beta is here: 7.0.0-beta.5.
As planned, this version comes with Source Code Management and Continuous Integration (Git, SVN, Jenkins…).
For the moment, they work like before (here is the old documentation for those who don't know about these integrations: Git & SVN – Jenkins).
That means that you can know link your commits to iceScrum Tasks and Stories and get the latest build status on your project Dashboard!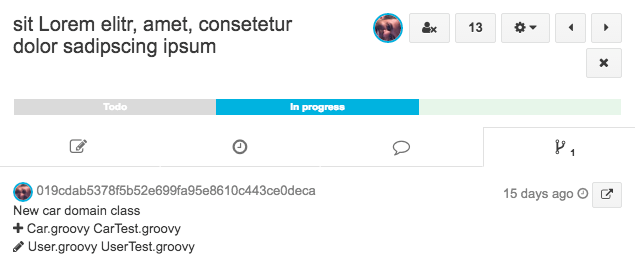 We did not choose this feature by accident, in the "Eating your own dog food" mindset we can now link our commits to our public project.
Try this version on http://beta.icescrum.com/.
We plan to continue releasing big features to get closer to the general availability, stay tuned!
Published in news, R7, release, scrum
About the Author:

Nicolas Noullet works with Agile Methods, and in particular with Scrum, since 5 years at least. After joining Kagilum, he became the most active contributor on the iceScrum tool. Today he shares his time between training / teaching and the iceScrum development.