On the Dark Side of iceScrum
October 25, 2019
We promised there would be more new surprises! After the new UI in iceScrum Cloud version 7.40, we are back with the Dark Mode.
For late night workers and dark look lovers
We all can relate how uncomfortable it is to sit in a dark room with a bright screen on. Turning your dark mode on can reduce eye fatigue and improve focus.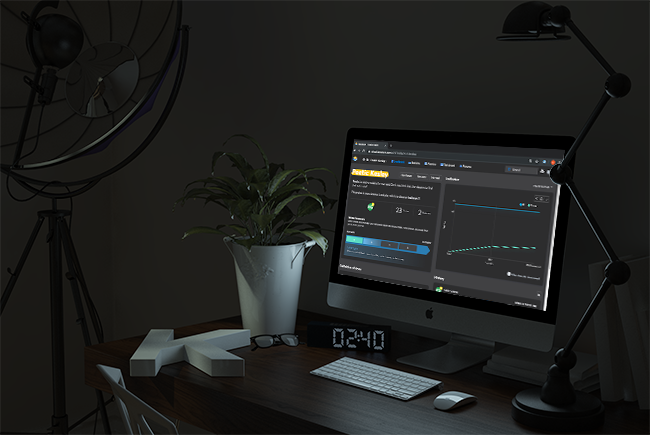 You may even prefer it in broad daylight as it looks really classy and smooth.
How to activate the Dark Mode
Turning the dark mode on is a piece of cake.
If you're on you project dashboard, first click on your avatar to get to the homepage.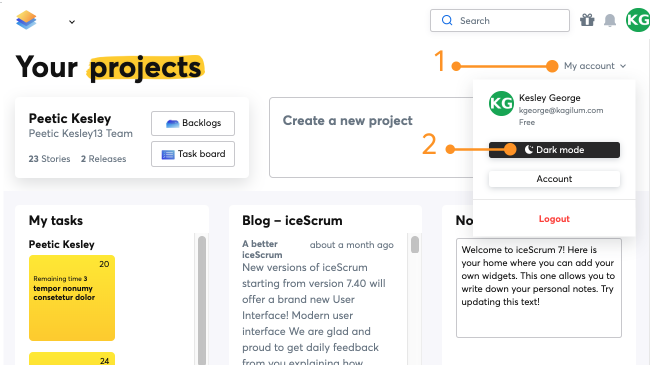 Once you're on your homepage :
Unroll "My account menu",
Then, "Click on "Dark mode".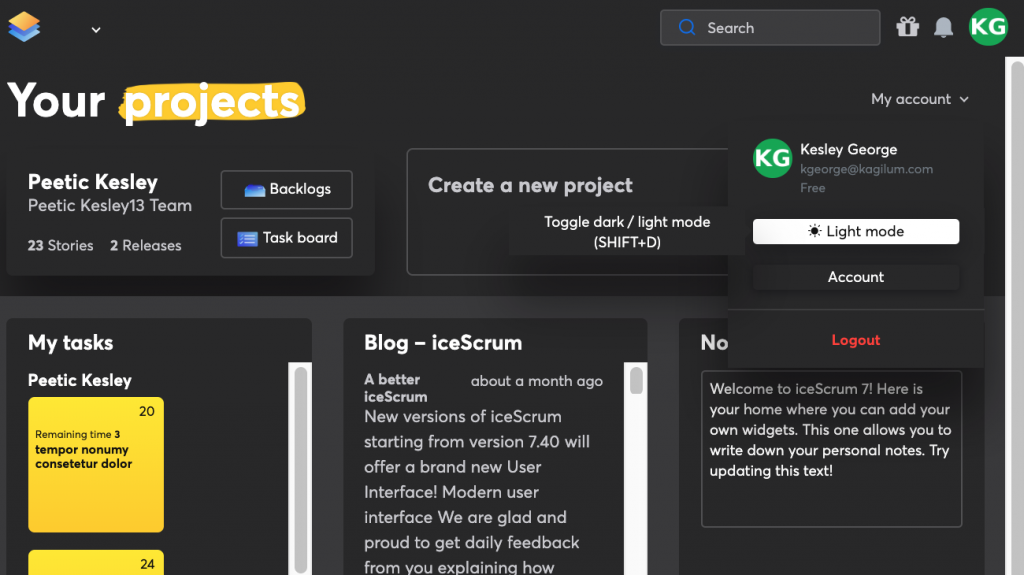 That's it! You have now joined the dark side of iceScrum.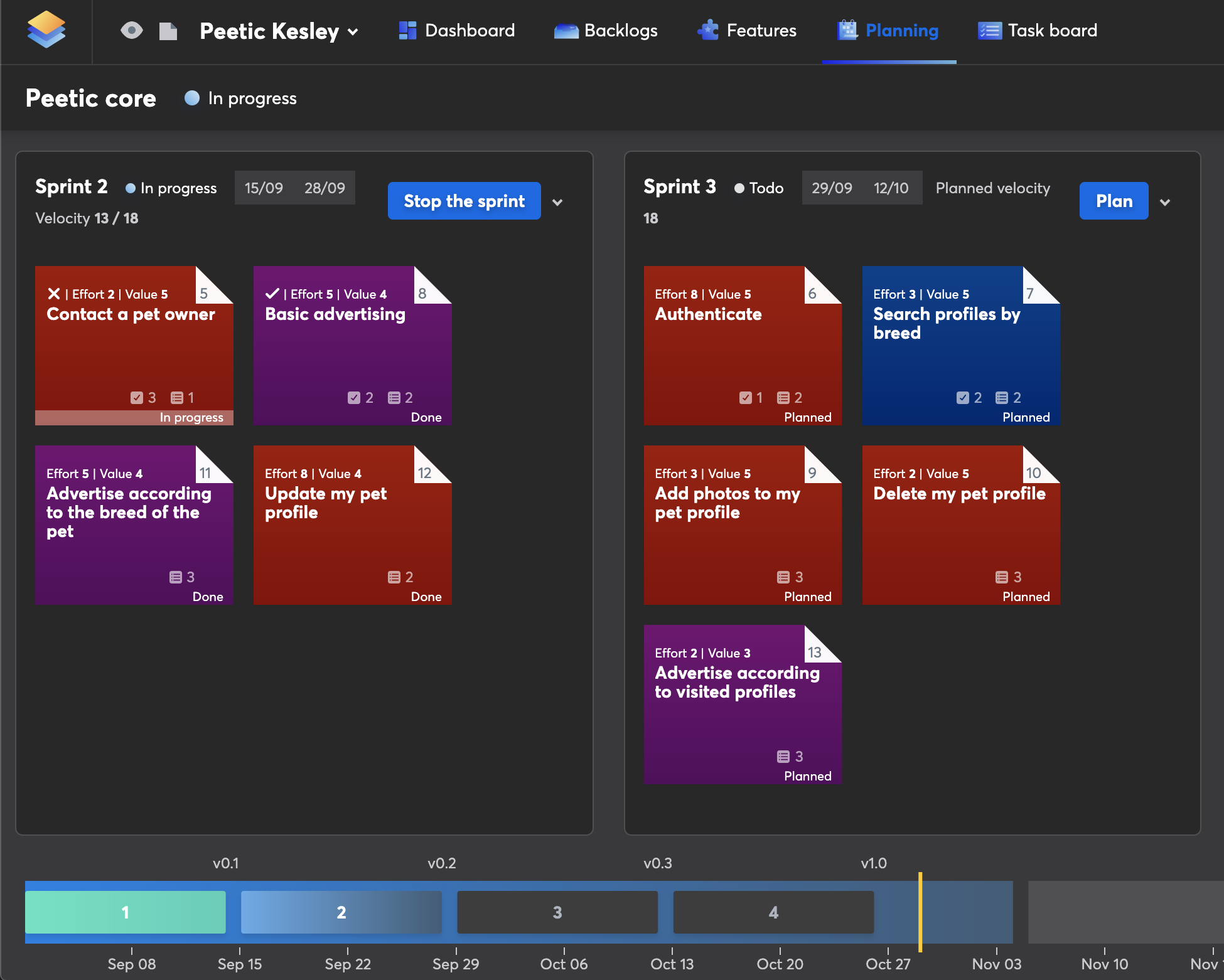 We would love to know how you feel about this new feature.
Don't be shy, leave a comment below!
Published in
About the Author: