Freeze a story
Once the App is enabled, the Product Owner can freeze a story from its menu. Just as the regular deletion, freezing is only available from the Sandbox and the Product Backlog. When it is frozen, the story gets the new state "Frozen", and if it had an estimate then it is erased.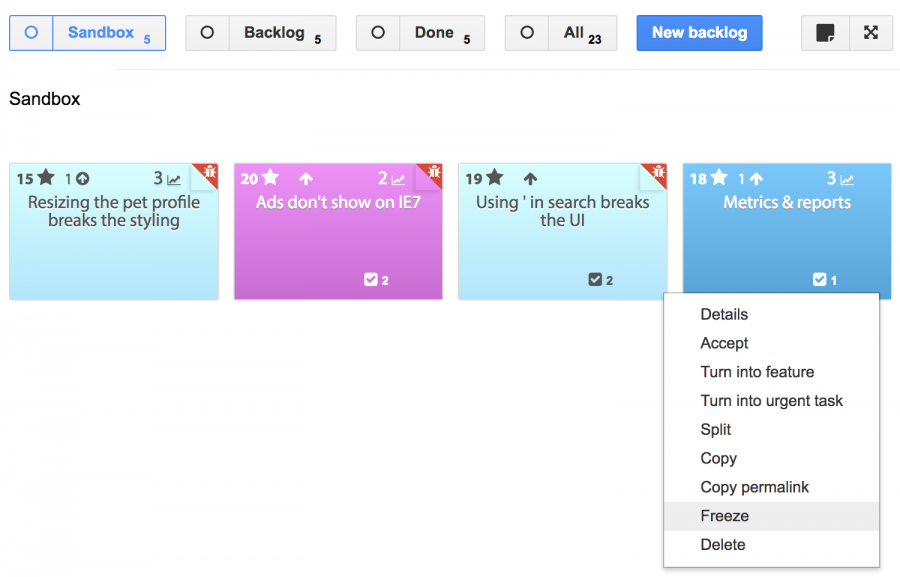 Once Frozen, the story leaves the Sandbox or the Product backlog and you will find it in the "All" backlogs and in Custom backlogs which filter is matched by the story. You can create easily an "Icebox" custom backlog by filtering stories with the "Frozen" state.
Unfreeze a story
It may make sense to bring the story back to the regular iceScrum workflow. Thus, you can unfreeze it so it goes to the Sandbox, accept it to the Product Backlog or turn it into a Feature or an Urgent Task.