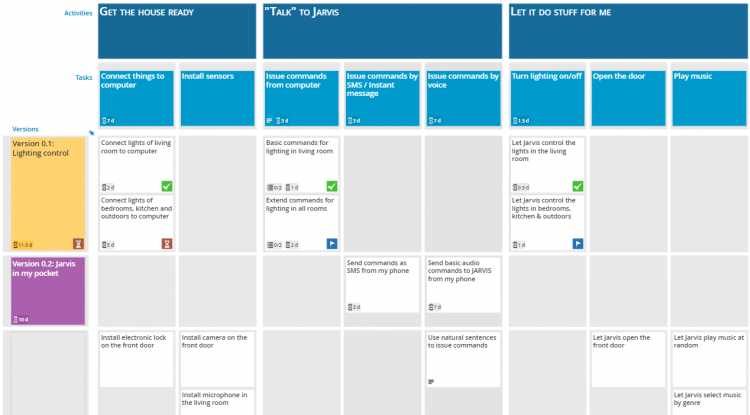 Turn your Product Backlog into a Story Map
FeatureMap provides all the features you need to build beautiful story maps that you can share with your team.
How about automatically building the story map of an existing project to get an instant overview of its content? iceScrum integrates seamlessly with iceScrum and can even keep the data synchronized in real-time.