BENEFITS
Enjoyable meetings
Thanks to the playful set of items contained in the Kagibox, improve the quality and effectiveness of your team meetings.
Pedagogic approach
Built on top of the core Agile and Scrum principles, it helps you embrace good practices by giving a frame to your meetings.
Visual management
Stories, tasks or features, express any idea and give a visual impact to your projects, thus highlighting your teamwork and enabling decisions.
Facilitate communication
Gather your team, open the box and benefit from better communication, increased value and improved productivity on your projects.
Innovative by design
Born from a long-term thinking of our expert team, this box is a set of truly innovative and stylish items.
Compact, full & handy
In those 36*27*6 cm fit all the tools you need to start an Agile project with your team. It's easy to carry and to store.
Smart Timebox
The Smart Timebox is an upscale item created by experts of project management and designed for matching all the steps of Scrum meetings. It will help you keep track and save time by timeboxing your collaborative sessions ... and you can stick it on any magnetic whiteboard.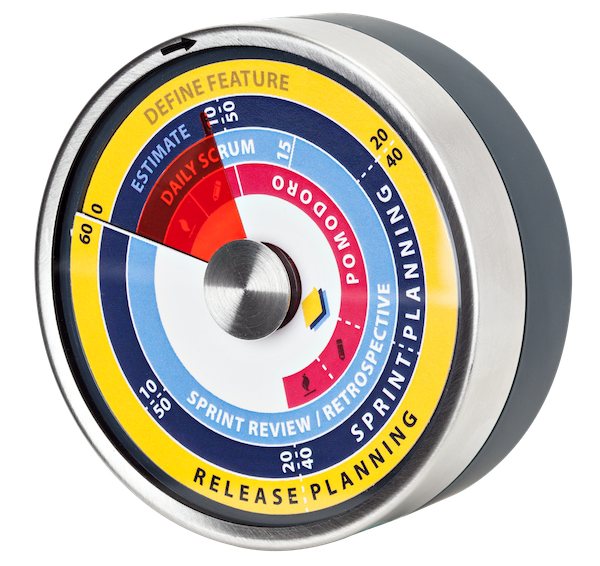 Agile pen
Our Agile pens, manufactured by BIC, have the right pen size and are totally adapted to all your meeting use either with our sticky notes or of course, on whiteboards.
Sticky notes
Designed from the core and universal 3M "Post-it" notes, our sticky notes are a high standard tool. Thanks to their smart layout it will be very easy for you to define User Stories and Tasks and quickly identify them with the color stickers included in the Kagibox.
Last but not least, soon you will be able to use the Kagibox mobile App to synchronize your sticky notes with iceScrum, our Agile software project management tool.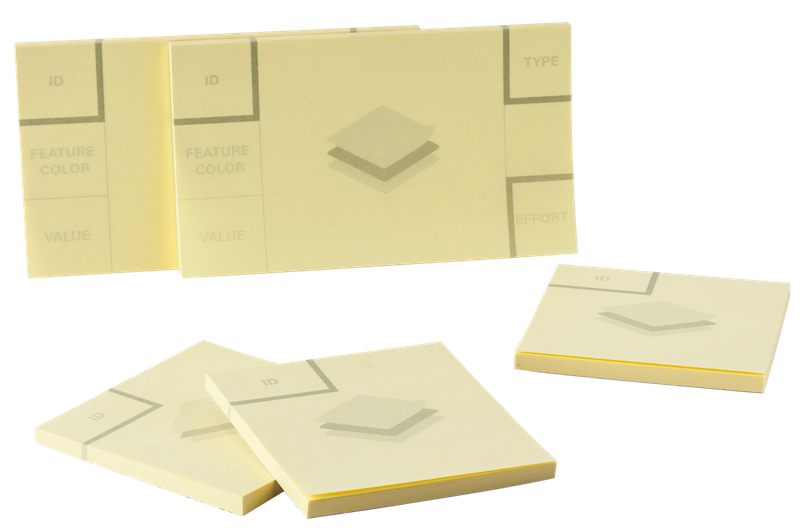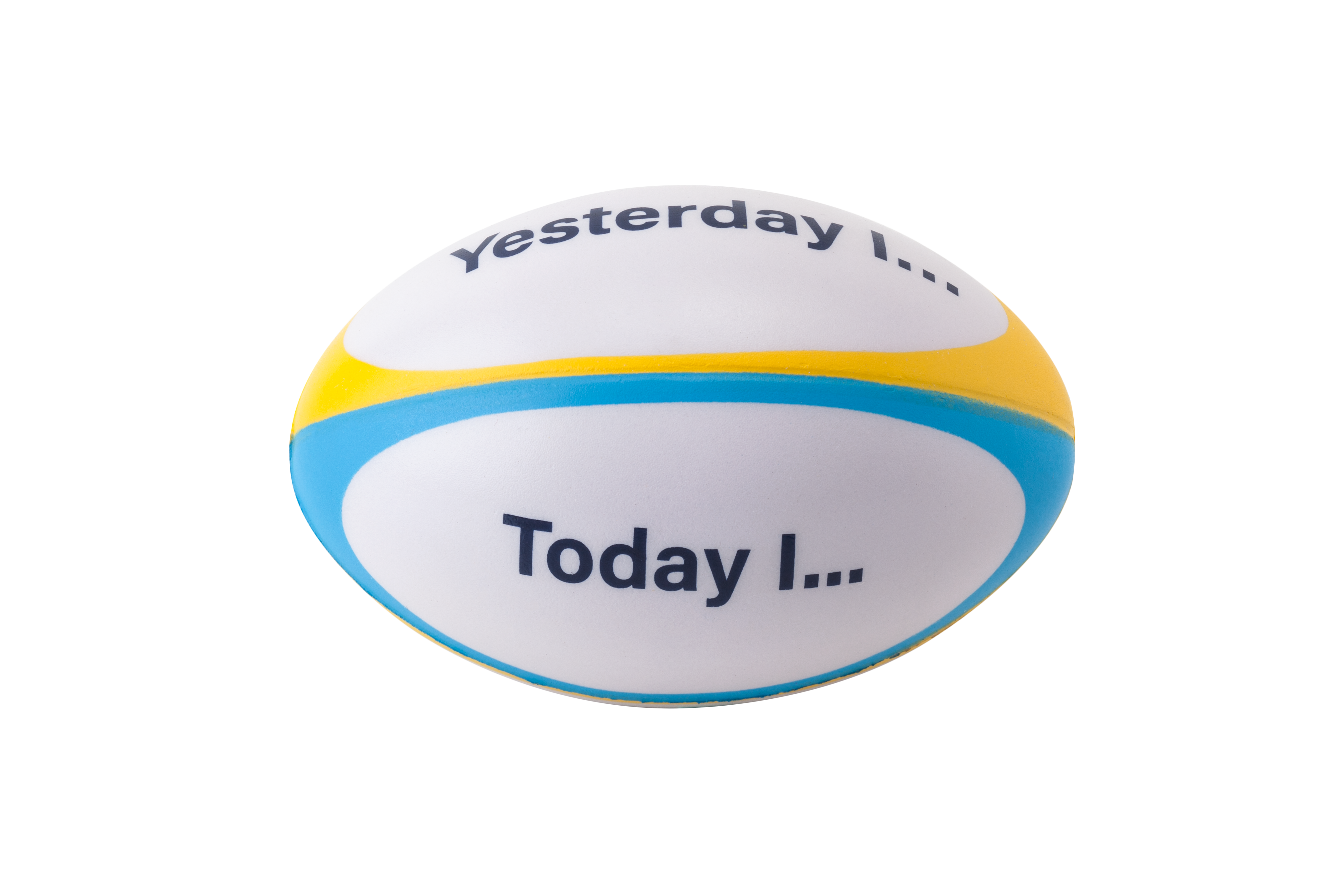 Speaking token
The Speaking token is a marker of the speaking turn and acts as a referee for your meetings. Do what is said on it to start talking and pass it when you are done. It can also reduce your stress if you squeeze it!
Planning poker
Our planning poker deck is a top quality product, made of durable and customized cards. With this deck, 4 people will be able to estimate the stories with a customized Fibonacci suite. Practice your estimations with this classical tool of the Scrum methodology and make your projects successful.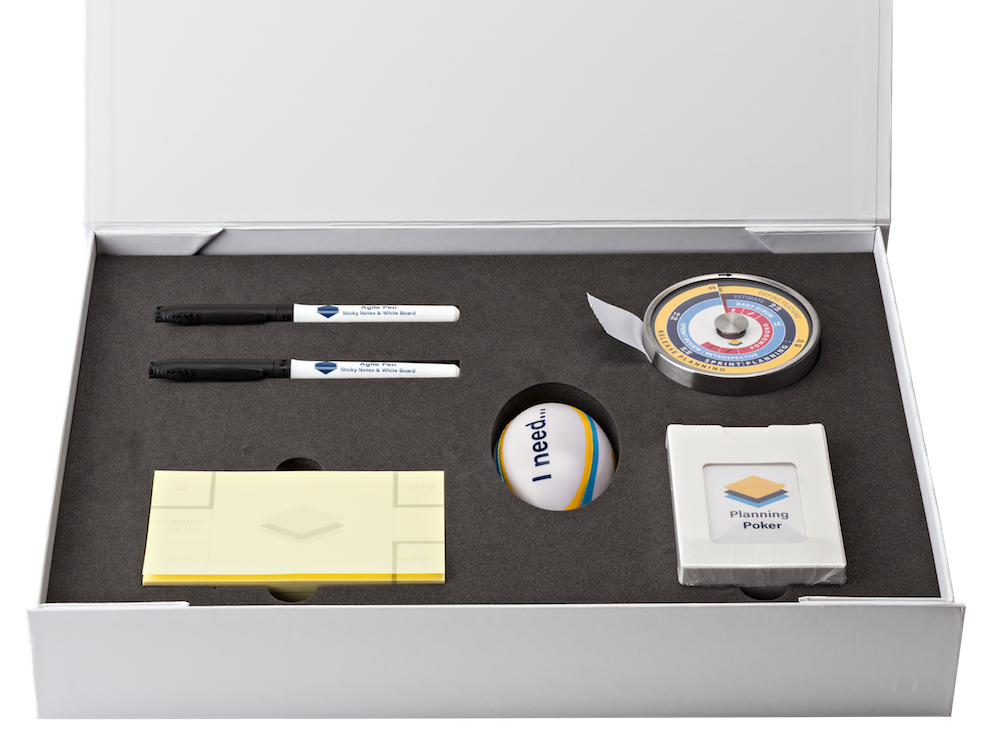 Bonus: 1 hour with us
For any purchase of a Kagibox, we invite you or one person of your choice to kick start the box with our expert team and also do a Q/A session on your context and the use of the box.
What does the Kagibox contain?
1x Smart Timebox
1x Speaking Token
6x 50 Task'it notes
2x 50 Stor'it notes
2x Agile pens
1x Set of color stickers.
1x Deck of 52 planning poker cards
Do you sell everywhere?
Yes anywhere in the world, you'll get a tracking number (UPS/Colissimo...) to follow your shipment.
Is shipping fast?
Yes, we send your Kagibox within 24 hours for any order placed on working days.
Do you offer any discount for bulk orders? (10+)
Yes! If you want to know our special prices, just send us an email at sales@kagilum.com and we will inform you quickly.